Shake up your marketing in 2020!
Updated: Jan 18, 2020
Whether 2019 left you feeling like this...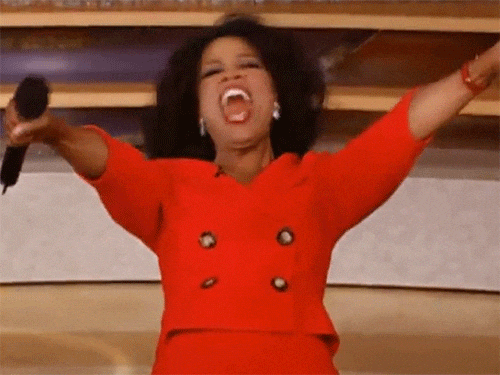 ...or this...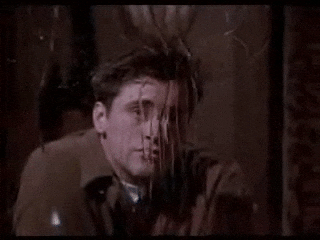 ...the new year is upon us, and that means it's time for a fresh start! And let's face it, regardless of how the last year went, we can always use a marketing refresh in the new year. So be sure to have your fun this New Year's Eve, but once you get back to work, we've got some tips to help you kick-start your marketing strategy for 2020 and get your business back into shape!
Tip 1: Hindsight is 20/20 - Look back at the year you've had
Before embarking on setting goals for 2020, take a real look back at how things went for you and your business in 2019. What did you accomplish? What struggles did you overcome? Did you reach your end-of-year goals? If something worked for your business, why did it work, and how can you build on that momentum in 2020? If something didn't work, can you identify what went wrong? Answering these questions will build the roadmap for your marketing strategy in the new year - a strategy that's built on real data that's real for you and your business.
Tip 2: Try something new! - What platforms have you yet to use?
Have you been marketing your business on Facebook and Instagram, but never dabbled in Pinterest? Maybe it's time to try it! Firstly, ask yourself why you haven't invested time in a particular platform. Maybe you feel like you're not savvy on how to use it, you don't see the benefit, or you just don't feel like you have the time to add one more platform to your list. Whatever your answer may be, it never hurts to try something new. Maybe it doesn't work, or maybe it will become your most valuable marketing tool yet. And as far as whether or not you have the know-how or time to add something new to your busy schedule, there are lots of tools out there that can help. Got a question about how a different platform works? We've got answers for you. Don't have a lot of time to add on a new platform? Consider scheduling platforms like Hootsuite, Sprout Social, or Social Media Report to help you save time.
Tip 3:

#trending

- Review current marketing trends
With a new year comes new trends, so make sure you're staying up-to-date with the latest! If you're stumped on how to do so, consider subscribing to a journal in your trade, or simply keeping an eye on your big name competitors. If you're a local book seller, look to see what Barnes & Noble has been investing in marketing-wise. A small insurance agency? What is Progressive up to these days? And of course, keep up with your news feed. You'll find that most new trends make their first appearance on social media. Can someone say 3D Facebook photos?
Tip 4: Shake things up! - Change up your systems, marketing and otherwise
A new year means it's the perfect time to shake things up in your office to get those creative juices flowing again. Do you work on several client projects a day? Maybe try devoting one day per week per client to stay focused. Do you hold team meetings in your conference room? Try taking a quick trip to a local coffee shop instead. Whether the change be big or small, sometimes a shake-up can be just what your business needs to start the new year on the right foot.
Tip 5: Goals, baby, goals! - Set your 2020 marketing goals
We hear it all the time, and that's because it works: set marketing goals for your business! What percent increase in clients would you like to see in the new year? Are you hoping to expand in a certain area of your business? What are your financial goals? Are you hoping to raise your salary? Do you want to see your Google review rating to go up? Set achievable goals, but also don't be scared to dream big. It's amazing what can happen when you put the possibilities out there, so dare to be BOLD!
That's it, folks! And remember, if you ever have any questions, we're always here, so drop us a line, or give us a call at 607-339-0089.