10 Things Under 10 Minutes to Improve Your Marketing Game
Do you know your marketing game could use some improvement, but feel like you just don't have the time to do anything about it? Lucky for you, we've compiled a list of 10 things you can do in under 10 minutes to help get you started.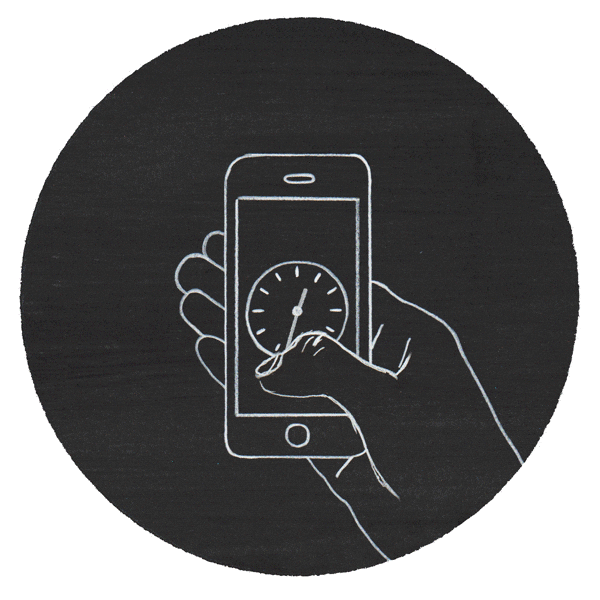 1. Optimize your Facebook page
Most businesses have a Facebook page, yes - but what most businesses don't have is a fully optimized Facebook page. You want to make sure you have all the boxes checked on your Facebook page to maximize conversions and get your brand out there. Start by making sure all aspects of your profile are filled out, from your cover photo, to story, to your mission statement. While populating these sections, be sure you're using strategic keywords relevant to your business to ensure your Facebook page comes up in related searches. Finally, make sure you have a call to action button set-up for your page so that page visitors turn into leads, whether it be 'Book Now', 'Send Message', 'Call Now', etc. Now, you're directing traffic to your business via your page, and can track how many leads your profile is yielding!
2. Rename your website images using keywords
Chances are, you have a website for your business. Nowadays, you can pay a lot of money for an SEO expert to get your website moving up in search results, or you can take 10 minutes to go through the images used on your website and rename them with keyword-based titles for a similar result. Often times, we save photos and images on our computer with irrelevant names, like IMG-6054. Say you're uploading an image of your specialty brunch cocktails to your site, but the image is labeled IMG-6054. This doesn't tell Google anything valuable about the content in this photo, and thus it isn't indexed in a way that leads people searching for 'brunch near me' to your website. So take a bit of time to go through and rename all of the photos you've uploaded to your site.
Pro tip: Be sure to use '-' instead of spaces to separate keywords in image titles. This helps Google identify your content more easily.
3. Claim your Google Business listing
Has a listing been generated for your business that you don't have access to manage? Be sure to claim this listing so that you are able to use all of the features available to you. If a listing already exists, you may see the option to 'manage this listing'. Google will prompt you to prove ownership of the business via your business phone number or email address. Once you are authorized, you can set-up a unique login to manage your listing. If a listing doesn't already exist for your business, it takes no time to set one up. Simply 'create a new listing' via Google My Business with all of the pertinent information, and you'll receive a special code in the mail to confirm the new listing!
Pro tip: Make sure your business is eligible to have a Google Business listing here: https://support.google.com/business/answer/3038177?hl=en
4. Update your email signature
An area of marketing that is often overlooked is your email signature! Think about how many different people interact with your email signature on a daily basis. Use this visibility to its full potential by optimizing your signature. You can do this by creating links to your social media accounts, LinkedIn, and update periodically with places you'd like to send people. For instance, if you are a theater company, link to online tickets for your upcoming show!
Pro tip: Want to make a beautiful e-signature for your gmail account? She Loves Digital made a great video to show you how to set one up step-by-step!: https://www.youtube.com/watch?v=C2n0ywfAtDE&t=923s
5. Review social media analytics
Facebook and Instagram offer us amazing analytics (for free!), but most of us don't pay too much attention to these numbers. Take a bit of time to go into your Facebook or Instagram insights and review the data collected. It won't take long before you notice patterns that can inform your future social media strategy. You may notice that posts perform better at a certain time of day when your audience is more engaged, or that different types of content engage your audience more effectively. Whatever you discover, this information is invaluable and will undoubtedly improve your social media marketing!
6. Ask your customers what they want!
The best thing we can do as business owners is to better understand what it is our customers want! Now, doing so is as easy as ever with Facebook and Instagram polls. Simply prompt the important questions on your platforms, and you'll receive answers in no time!
7. Perform a Google search diagnostic on your website
Is your website coming up in the right Google searches? Take a bit of time to assess what keywords are bringing up your website, and which ones aren't. If you're a local bookstore that isn't showing up until page 20 for 'bookstore near me', you may need to add more keywords to your website and invest in some Google Ads to get traffic moving around these search terms.
8. Create a competitor Facebook watch list
Knowing what your competitors are up to is one of your best tools as a business. Now, Facebook allows you to follow certain businesses' Facebook pages to get an inside glimpse into how their posts are performing compared to yours. Come up with who your top competitors are, on both a local and national scale, and add them to the list!
9. Send a Google review request email to your top customers
Got some happy customers, but not a lot of reviews to show for it? Creating a Google review link is now easier than ever through Google My Business. Craft a thoughtful email to your best customers thanking them for their business, and letting them know that you are working on building your online presence via reviews. People are happy to write reviews when they've had a great experience, especially when it's made easy for them.
10. Set Some Goals
Put pen to paper and jot down a few of your big goals - even the ones that seem unattainable. Having goals, both realistic and not, gives you direction and the momentum to keep moving forward!
Have questions about what you just read, or want to learn more about how you can improve your marketing strategy? Drop us a line at info@ithacaflair.com - we'd love to talk with you!